About Rosella Digital Agency
We help brands be the difference they were meant to be.
Who We Are ?
Inspiring at every touchpoint..
Rosella is a Germany-based full-service digital marketing agency.
Ignited by a far-sighted vision and unrivalled creativities, we offer all-around digital solutions at highly competitive prices, combining strategy with innovation, flair, and lots of bravery; to help visionary brands generate results as big as their imaginations, and sell their products like hot cakes!
Rosella growth hacker team consists of veteran strategists, marketers, designers, copywriters and developers, who gained their pioneering and hands-on experience through helping market thought leaders, top brands, large multiples and even individual businesses across the globe define, establish, and instill their values within their markets and communities, with proven success and ensured growth.
We pledge to introduce everything new, modern and state-of-the art solutions that meet the highest standards and the best on a global level, that can be in alignment with all our customers' aspirations and visions. Our customers are our parameters and partners in success and growth.
In terms of management, we apply ultra-modern skills in management that feature strong communication skills, ability to work well under pressure, attention to detail, advanced project management skills, and leadership skills.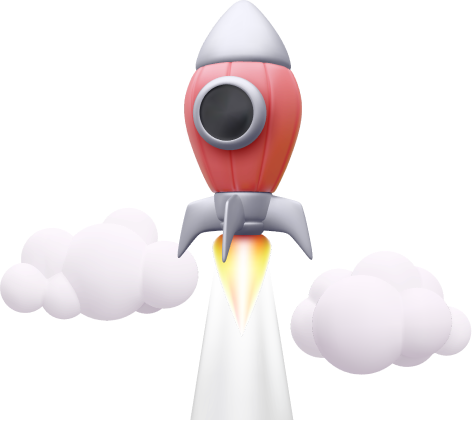 Values
Our values are our identity.
They are our inner-compass and the solid culture and the solemn promise that define what we stand for.
Partnership​
"Working as advocates, not just an agency"
We believe that good teams incorporate partnerships into their culture, creating the building blocks for success
We relate to you as an advocate partner, going beyond traditional work collaborations to ultimately embrace, and place your best interests, needs, and even concerns on the top of our responsibilities.
Our clients are our people and the well from which we derive our significant success, and our goal is to build lasting powerful relationships and high correlation with our people that go beyond profitability, and last steadily.
Value-Adding
"There's more you can get, and there's more we can add"
We pride ourselves in keeping our promises to our clients, elevating their performance and impact to the max, with an eye on the unique case and needs of each.
We can also open horizons before their visions and help them unearth their unexplored potentials.
Regardless of how complex your challenges are, we go the extra miles to take your brand where it's meant to be, filling the gaps, and responding to its current and potential goals.
Creativity
"What's larger than our ambition, is our imagination."
In our work, we do what we do with a detail-oriented eye, an open mind, and a magnetic touch; turning the most complex to its purest simple.
Remember that creativity doesn't wait for that perfect moment!
Pushing both ourselves and the boundaries, we don't fear to imagine or to create new things in new ways.
We, in fact, like blending ideas from east and west, outrunning the usual to the exceptional; to create what could be a seed or fragmented idea to a brilliant answer or a masterpiece, that doesn't only solve challenges, but stands out.
Customer Centric
"We only succeed when you do"
Once you're in with us, don't be surprised if you felt like you are the only client, or that you are the only one in the spotlight.
In Rosella, we are committed attentively to do your business as ours, boldly and transparently, while endeavoring to turn your brand into the champion it's meant to be, this can be achieved by handling a swarm of action plans with proven success.

Commitment
"Demanding more of ourselves than our clients do"
We're committed to pay attention to every detail and interaction we have with you throughout the process, fully dedicated to your unique vision, end goal, and even deadlines- across all the functions, on your own terms.
Our mission is to partner with our clients, think like them- like leaders, and hold ourselves accountable for delivering our promises to them, timely and with integrity.
Our future is bound by the endless innovation, but our day-to-day operations wouldn't be possible without our commitment to conducting business with uncompromising integrity and professionalism.
We uphold uncompromising standards in our project delivery.
Our Clients
Our clients are partners of our success and they are thrilled, too.