Digital Marketing
"Leveraging technology to elevate digital experiences"
Types Of Digital Marketing services we offer
Digital marketing strategy​
What is digital marketing strategy? And why would you need one?
A digital marketing strategy, often called a digital strategy or digital media strategy, refers to a plan that uses tech-oriented digital initiatives and data to achieve company objectives. Digital strategies require a highly-skilled and cross-functional team of up-to-date IT, marketing, and finances experts, powered by flexible leadership and effective execution.Digital strategy is vital to prevent working cross-purpose and the painful waste of money and time, eliminate missed opportunities, track ROI, and help create the digital differentiation prerequisite to cut through the noise.Developing a consistent and clear direction ensures everyone sees the bigger picture, is working towards the same objectives, and is effectively on track.
How can Rosella Digital Agency help?
Powered by Data-driven techniques and niche-based research, we outline your business goals and explore your market's top-performing digital channels, trends, and opportunities; to eventually transform our gained insights into a fully-customized roadmap with tactical and financially-rewarding solutions.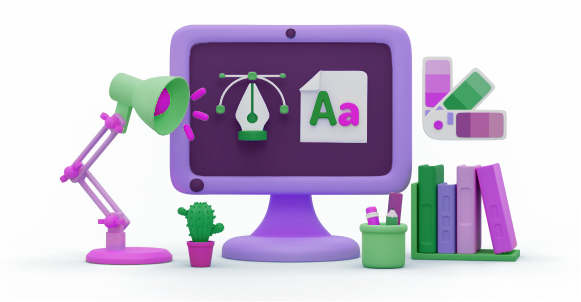 Media planning & buying
What are media planning and buying?
Media planning is the process of identifying, evaluating, and deciding the suitable media channel for a company to pass its messaging to the potential audience at the proper time and place. In other words, media planning is about determining where, when, and how the company will run its advertisement on different media outlets, such as television, newspapers, magazines, radio, etc.
The main purpose of media planning is to find the perfect mix of media channels that allow the company to communicate its message to the largest number of potential customers, effectively and affordably, while ensuring the maximum investment of all the resources spent on the campaigns.
There are three forms of media planning:
Owned media
the brand-owned property of the web, such as blogs and visual content on the brand's website.
Paid media
the promotion that the company pays to get.
Earned media
the exposure and publicity received by neither owned nor paid media. Normally gained by Word of Mouth.
So, What is media buying? And how it's different from media planning?
While media planning and media buying work together, they are entirely different. Media buying is the logical step following media planning. It's the process of negotiating and purchasing the media space that meets the requirements laid out in the previous planning stage.During the media buying process, the buyers reach out to the managers of the chosen websites and negotiate the time, pricing, and placement.
Media buying and advertisement placements include Social media ads, video ads, display ads, paid search, mobile ads, and Digital-Out-Of-Home(DOOH) ads, are often obtained by Manual bidding, Programmatic buys, and/or Direct buys.
How can Rosella Digital Agency help?
After identifying when and where your audience is most present, We start by deciding the platforms, devices, and timings to run your ads, fully conscious of your budget and timeframe. Next, we negotiate and purchase the right media and launch an ROI-focused, engaging campaign to get your message across while maximizing your returns.
SEO
What is SEO? and how does it work?
SEO stands for Search Engine Optimization. It is the process of enhancing web page positioning and visibility in search result pages. The main purpose of SEO is to make your website appear to potential prospects when they search for what you offer or something relevant to you.
When they see you anywhere on the top of search results, they instantly develop a sense of trust since you made it through Search Engines' harsh user-focused requirements, ultimately considering you a trustworthy and reliable source of information and increasing the chances for more qualitative and profitable conversions.
SEO, in fact, is a branch of the massive field of Search Engine Marketing, also highly known for its abbreviation (SEM), which refers to all the marketing strategies done on search engines, in pursuing to improve webpages ranking and performance on Search Engine Results Pages (SERP).
Why does SEO matter?
While SEO improves the overall visibility and searchability of the websites, it carries much more value to it. It can:
Establish trust
everything SEO does is substantially connected to establishing trust. It helps your business show up to your potential audience with the answer or the rescue they're looking for in a reliable user experience, smooth navigation, consistent quality, and accurate content.
Increases visibility and rankings
With less than 25% of the 4.3 billion users of Google alone never clicking beyond the first SERP, it's inevitable for your website to catch a place there. The higher you rank and appear on the first SERPs, the more you are visible to your targeted users and the more they trust you.
Better user experience
SEO establishes a clean and effective user experience and positively impacts the buying journey which eventually enables discoverability using positive user behavior, machine-learning signals, optimized on-page and off-page elements, fast page loading, and rich content.
How can Rosella SEO Agency help?
Backed with profound testing and data-driven strategies, we track and investigate everything in and about your website from ROI to performance, extracting invaluable insights and statistics that we can later use to shape an All-in-one revenue-focused SEO solutions to maximize your performance, profit, and visibility.
Email marketing
What is Email Marketing? and why would you need one?
Email marketing is the process of promoting a company's offerings using emails. Email marketing helps business educate their audiences about their latest news and offers, and develop and maintain an engaging relationship with them between purchases, ultimately accelerating brand loyalty, revenue, and conversions.
Email marketing is considered a modern version of the postal advertisement where companies send their updates, newsletters, promotions, deals, follow-ups, and new publish to their current or potential customers via mail electronically instead of physically at their front doors.
How can Rosella Digital Agency help?
As email marketing agency in Qatar Helping you stand out in the crowded mailboxes, We provide a full suite of email marketing solutions, threading the latest agile automation technologies and real-time data together to plan and deploy highly engaging and scalable email marketing campaigns, from single-intent and welcoming to post-purchase and re-engagement sequences.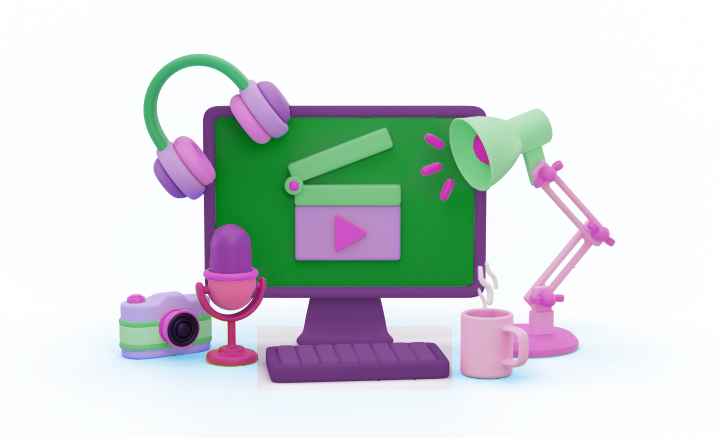 Chatbot
What is a chatbot? And why does it matter?
A chatbot, in simple terms, is a software that mimics normal human speech, using conversational artificial intelligence technologies to perform live chat functions with users through real-time text or voice interactions in messaging applications (like Messenger, WhatsApp, Telegram, etc), websites, applications, and/or by phone.
Chatbot applications were developed to help companies enhance their customer experience and streamline interactions and engagement without too much human intervention.
This agile technology plays in both parties' favor: customers can get answers right away and naturally have a better experience, and companies can save lots of traditional support costs, make the best use of their workforce capabilities, shift focus to unlock more opportunities, and provide customer-centric support
How can Rosella Agency in Qatar help with Chatbot?
Our bot development solutions leverage the latest AI, Neuro-Linguistic Programming, and Machine Learning technologies to develop your business its human-like chatbots for various platforms, creating refined user flows, greater customer satisfaction, and delivering automated support at scale.
Our Clients
Our clients are partners of our success and they are thrilled, too.